Monica Lammert, CSCP, CPIM, SCOR-P
Monica has over 35 years of experience in Operations and Supply Chain Management in Automotive,Industrial Products, Aerospace, Electronics, and Commercial/Security Printing manufacturing operations.Monica is the Founder and Principal of OpEx Consulting, LLC, a firm concentrating on educating and implementing Supply Chain, Manufacturing Operations, and Lean improvement programs. Prior to OpEx Consulting, as a PwC Director, Monica worked with major manufacturing clients to build or improve Supply Chain Operations, Quality Management Systems, and Operational Excellence.
Prior to joining PwC, Monica held senior leadership positions in engineering, production management,manufacturing operations, and supply chain management in diverse industries. Her expertise is in establishing high performing integrated manufacturing and supply chain teams, and operational excellence. Focusing on strategy, planning, and execution in a continuous improvement environment she has redesigned SCM organizations, improved supplier and operational performance, implemented S&OP processes, supply base right-sizing, optimized work capital, identified and improved operational performance and developed robust streamlined New Product Introduction Processes.
Monica is an ASCM/APICS instructor that teaches CPIM certification prep classes, Principles, CSCP and SCOR. She taught the SCM curriculum at both the undergraduate and the graduate level for many years.
Monica hold a BS in Industrial Engineering and an MBA with a Supply Chain concentration. She is a certified Lean Practitioner, ISO Lead Auditor, and holds the CSCP and CPIM certifications, and SCOR-P endorsement.
G.L. (Jerry) Kilty, CFPIM, CIRM, CSCP, CLTD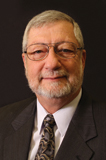 Jerry has been teaching APICS Body of Knowledge for twenty-three years and returns to the Tampa chapter as the VP of Education to continue teaching and administering the chapter's education programs. In fact, he is bringing his many years of developing his own material and teaching the APICS content on-line through his company, QMS to the chapter by introducing a schedule of chapter On-Line certification review courses utilizing the APICS Learning Systems, supplementing with his own material, and creating interactive live instructor-led on-line classes. He is a recognized APICS IDP Master Instructor for CPIM and CSCP.
His work experience ranges over fifty years of industry practice with 25 years at Westinghouse Electric as a controller and 26 years of owning his own company, Quality Management Solutions, Inc., (QMS) in which he has become a subject matter expert and has completed many consulting contracts in Operations Management, Sales & Operations Planning, Lean Manufacturing, and Cost Accounting. Prior to Westinghouse, he worked on the production lines for GM factories.
Mr. Kilty's APICS experience starts with the Tampa-FLWC chapter, where he has held several Board positions such as VP of Finance, VP of Education, Executive Vice President, Secretary, and President. From 1995 through 2014, he also became involved at the APICS Headquarter level where he served as the Region/District staff responsible for Education, the Treasurer/BOD for APICS Education and Research Foundation (E&R), and a team-participation for the rewrite of the CPIM courseware. He also served on the CIRM Certification Exam Committee, on the Conference Committee, and the APICS Board of Directors.
He has presented at several APICS International Conferences, District conferences, and chapter professional development meetings. He is a graduate of Ball State University, with a BS degree in Accounting. He is recognized by APICS as Certified in Production and Inventory Management at the Fellow Level (CPIM-F), Certified in Integrated Resource Management (CIRM), Certified Supply Chain Professional (CSCP), and Certified in Logistics, Transportation, and Distribution (CLTD).